The awesome
Studio Basic Designs is opening a special Guest CT Call
. And I have been drooling over her stuffs, esp the brushes. So this gives me the push to buy some of those gorgeousness.
So, yup, I am so applying for this Call.
Her requirements: Create a page by
1. lifting one thing from
her personal gallery
.
2. lifting one thing each from two of her pinterest choices -
here
&
here
.
And this is what I came up with.
1. From her personal gallery, I chose
this page
. I lifted the use of different alphas.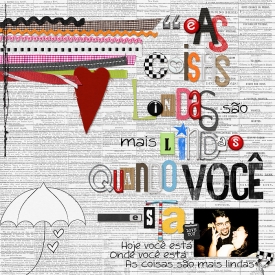 2. From her two pinterest choices.
Left: I lifted ... everything??!!!??? LOL !!!
Right: I lifted the circles. And I used the round buttons to represent the circles.
Credits; Studio Basics Designs
Addicted to Lists kit
Brushes & Stuff
Brushes & Stuff II
Back to Basics - Alpha
Let's Talk About It {basic elements}
We are Making Memories kit